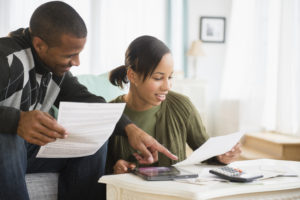 The rental market has been growing at an accelerated pace for several years — with rental appreciation outpacing home value appreciation in many regions — but as the rate of growth has started to slow, what can we expect in 2017?
Zillow's senior economist, Dr. Skylar Olsen, predicts that rent growth, which peaked in July 2015 and has since slowed in some areas, will continue at a steady but more moderate pace across the U.S., with notable exceptions in hot markets.
Here are five top predictions for the rental market this year.
1. Rental affordability will improve as incomes rise and rent growth slows
Skylar expects that rising rents will stabilize throughout 2017, with overall U.S. rental appreciation remaining flat, around 1.5 percent. Booming markets — notably West Coast metros like Seattle, Portland, the Bay Area and San Diego, as well as Denver — will continue to see appreciation above 5 percent (and much higher in some neighborhoods), so it could take several more years before those regions cool down.
Why has appreciation slowed? The deceleration is largely a result of more rental inventory. Additional housing units are being added, with construction of multifamily buildings (those with five or more units) nearing pre-recession levels. Construction of single-family homes is still low, with approximately 740,000 building permits issued in 2016 compared to pre-recession averages of 1 million or more (soaring close to 2 million during the building frenzy of the housing bubble).
2. The homeownership rate will go up as millennials age
Homeownership is still at near-historic lows, falling annually since 2006. Most new household formation in recent years has been in the form of rental households. This trend may soon change, however, as millennials age and approach major life events, such as getting married or having children. While they're not buying in large numbers just yet, they plan to: A Zillow survey found that millennials, more than any other demographic, consider homeownership integral to the American Dream and see it as a path toward greater personal freedom.
Does that mean you'll soon be struggling to fill vacant units? Not likely. There are still plenty of young people left in the rental pool, and there are barriers to homeownership. Even if all the millennials in the 33-year-old range — the median age for first-time buyers — decided they wanted to buy, there's not enough inventory to accommodate them. In addition, according to the Zillow Group Consumer Housing Trends Report, almost 70 percent of millennials who've been renting for more than a year make less than $50,000 annually, putting a home purchase out of reach for many. Thus, the shift toward homeownership will be a gradual one.
3. New development will prioritize smaller homes close to public transit, but many renters will still be pushed to the suburbs
As baby boomers downsize and seek out smaller homes in walkable neighborhoods, competition for housing in urban areas will increase. In many areas, rents have risen fastest near the downtown core; this combination of low inventory and high rents means more people, especially those with low incomes, need to move farther away from the city to find affordable rentals. As a result, more people will be driving to work — a reversal of a decade-long trend — as they move outside areas served by public transit. Denser development of smaller homes near public transit and urban centers is a likely solution to this problem and is expected to increase in 2017.
As an interesting twist on transit, what about self-driving cars? Skylar noted that autonomous vehicles have the potential to impact housing in a positive way: Used efficiently, they could ease congestion in cities and reduce the need for parking lots, which in turn would free up space downtown for housing. Of course, improvements in technology and new infrastructure will have to come first, so expect a long wait.
The suburban migration is not just a reaction to affordability, however. More millennials will choose to move to the suburbs as they age and start families in pursuit of good schools and security. The Zillow Group Report found that after affordability, renters' top priority when seeking a home is neighborhood safety (a concern of 90 percent of respondents).
4. New homes will cost more as construction becomes more expensive
Construction of single-family homes is not keeping up with demand. This is due, at least in part, to labor shortages and rising construction wages. Labor may become even scarcer as immigration policies tighten: It is estimated that 10-20 percent of the single-family construction labor force consists of undocumented workers, and the potential loss of this workforce would drive up wages even further.
With the cost of construction and the price of land on the rise, more builders are looking to increase profits by focusing on high-end homes — which are not affordable for many first-time buyers. Renters, like buyers, list single-family homes as their first choice in housing (vs. multifamily units or condos), according to the Zillow Group Report. If there aren't enough entry-level single-family homes to purchase, they will continue to rent.
5. Interest rates will increase (no, really!)
Economists have been expecting interest rates to go up for some time now, but their predictions have been foiled by stagnant wages (until recently) and volatility in foreign assets markets over 2016. Given falling unemployment rates and recent wage growth, Skylar believes the time is right for the Fed to act. With a new administration in the White House supporting low interest rates, however, the Fed may encounter renewed pressure to keep rates down.
---
By Amie Fisher